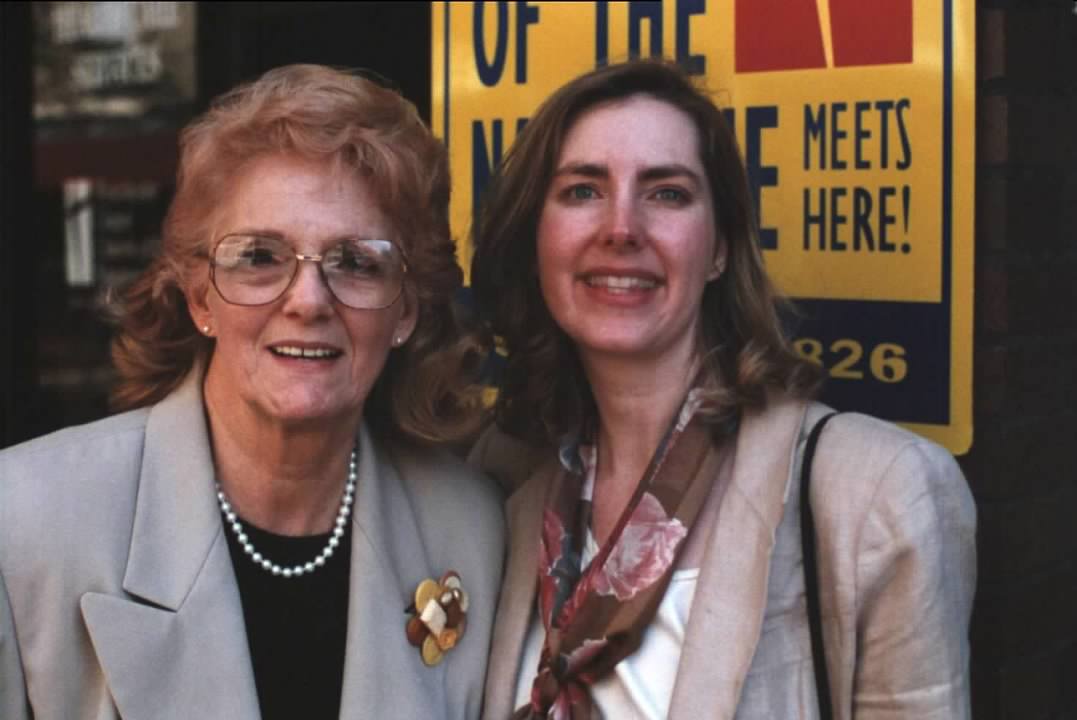 I was mentioning this article Joyce wrote for
www.HeadlinePrayer.org
last year and realized I'd never posted it:



Lord, please help us abide in You that Your Love and Joy flow through us. Let the very Love of God power our prayers so mountains move, the oppressed are released, and the millions upon millions saved unto eternal Life. In Jesus' Name. Amen.




Years ago, my prayer mentor — a dynamic, older southern woman — asked the Lord why He honored our little prayer team with answers to the prayers and petitions we made. The Lord spoke to her, saying in a Spirit-blown whisper, "Because you love each other unconditionally as I love My Son and He loves you."
Pray for our prayer communities to be marked by love!
The photo is Joyce with her prayer mentor.
I released "Pentecost: Beyond the Imagination," a scene from my one-man play, The Acts,
at
www.RichDrama.com/Pentecost
.