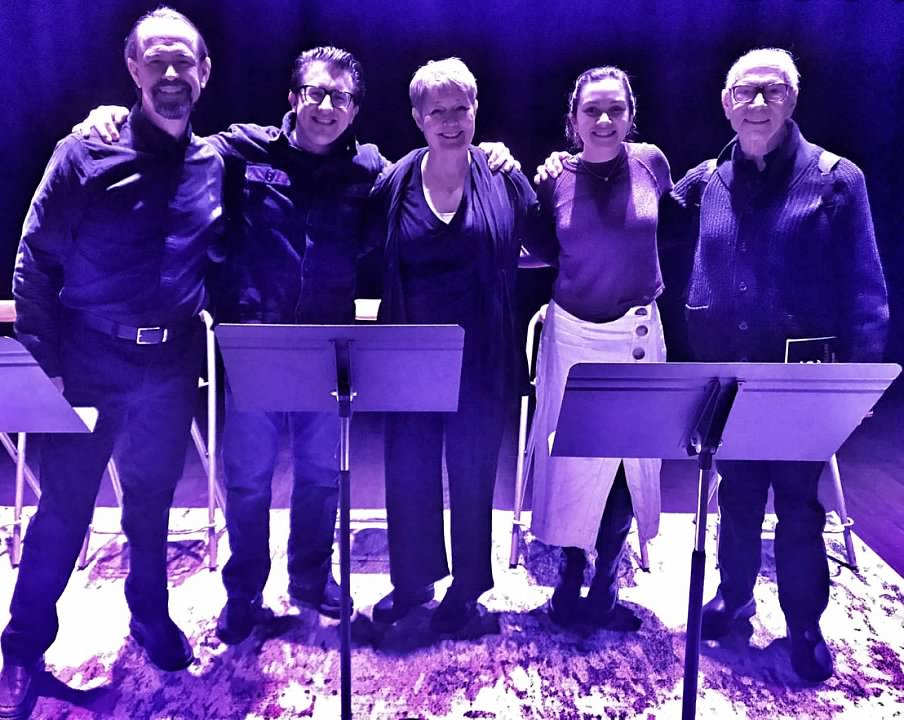 I want to thank those of you on our
prayer team
who were praying for last Tuesday's event at The Salvation Army's Theatre 315 in Manhattan! I so wished I'd invited you on the
NYC list
!
The event went miraculously well, far beyond what I imagined or expected. After a brief introduction, our reading of Genesis 1-4 was 20 minutes, and the rest was discussion! It was rich and robust and led by Holy Spirit! When the director, Christopher Monroe, brought it to a close I was utterly shocked when I discovered we'd gone 90 minutes! It didn't feel that long at all. Time stands still during rich engagement with the Word of God.
In that performance I played Cain and reprised the role of The Serpent, which I performed in
The Beginners Bible: The Story of Creation.
Christopher had me take the character in a totally different direction, which elicited some great feedback from the audience, but at the end I snuck in an homage to the original.
On Session #3 on Tuesday February 7 at 7:00pm for
Jacob and the Stolen Birthright
I'm cast as Isaac and God. I appreciate your prayers, and if you're in the
NYC area
you're most welcome to attend!
It will be live only at The Salvation Army's Theatre 315, 315 West 47th Street, New York, NY.
Appreciate prayers as we prepare!