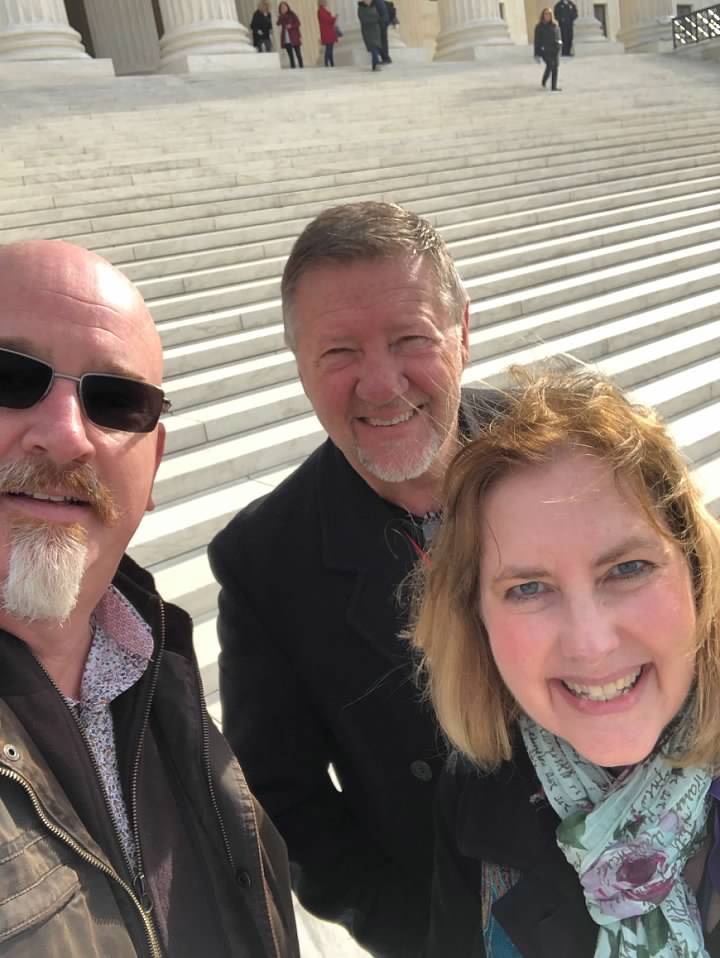 Joyce on the steps of the
Supreme Court with Greg Hood and
Dutch Sheets. This connection with
Dutch was a specific answer to prayer.
Joyce and I typically are on
Pray with Others Live
on the second and fifth Tuesdays of the month, but last week, Joyce was traveling to Washington DC to be an onsite intercessor during the Supreme Court hearings on Dobbs vs. Jackson Women's Health, which could overturn Roe v. Wade, and I was working on the sitcom by Janet Porter, architect of the Heartbeat Bill (
www.RichDrama.com/WhatsAGirlToDo
).
You can watch the program by clicking the image below: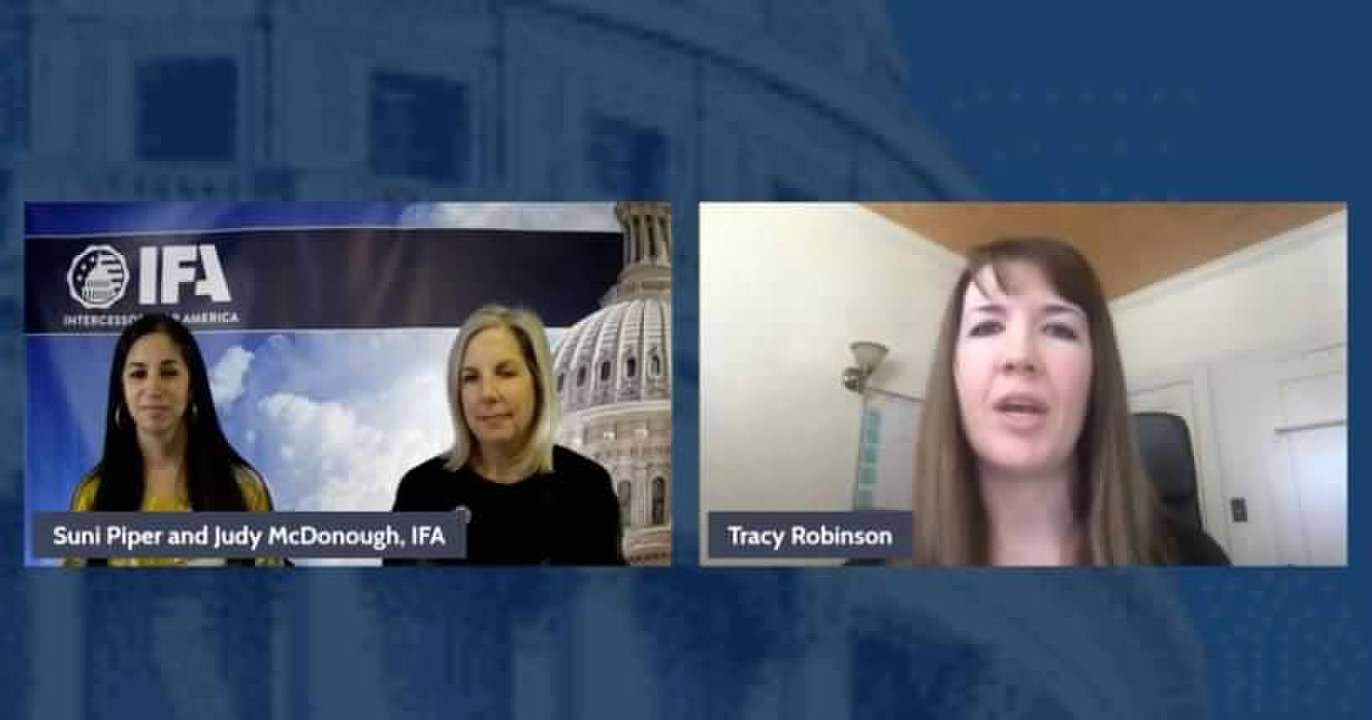 Here's the interview I did with Tracy Robinson: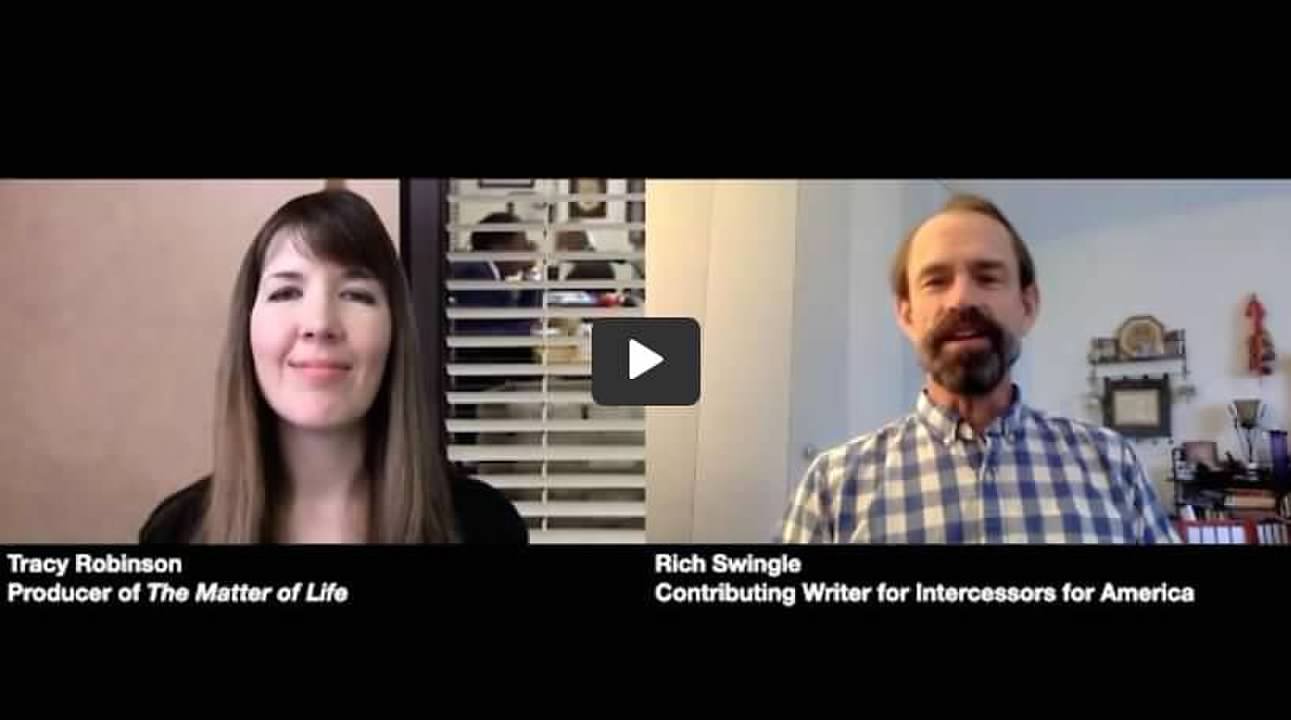 Joyce also wrote an article based on interviews she did with the two men who drafted the amicus brief filed with the Dobbs vs. Jackson Women's Health. It's on the second page of the December issue of
The Connector
.
While in DC, Joyce attended an event where intercessors prayerfully listened to the opening oral arguments in the Supreme Court. If you haven't heard them yet, you can
listen here
. The arguments begin at 32m 13s.
To get reminders of when we'll be on Pray with Others Live in the future, sign up at www.RichDrama.com/Prayer.
I Dreamed I Was Free
tells the story of Quaker abolitionist John Woolman, who spoke against slavery a century before our Civil War.