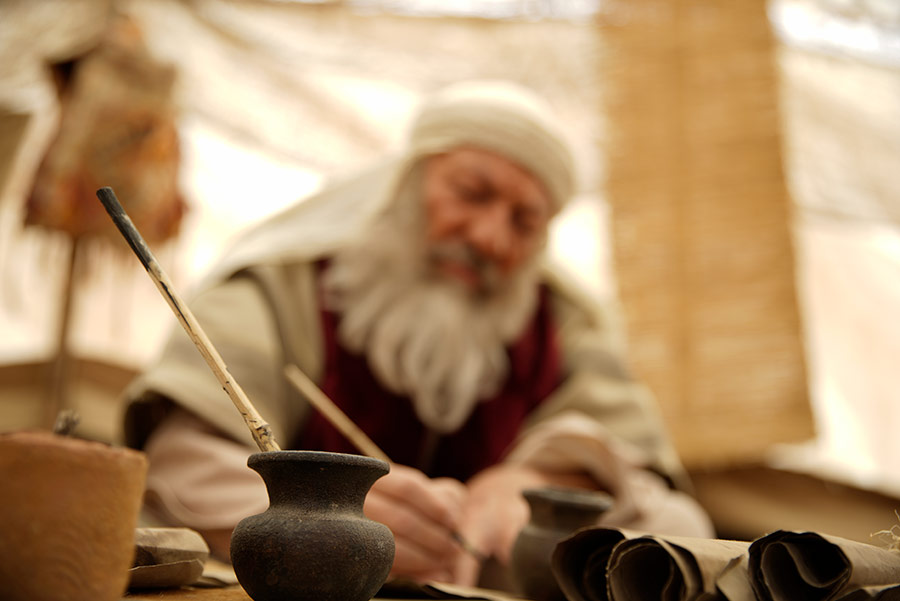 We really enjoyed Timothy Mahoney's first
Patterns of Evidence
film,
Exodus
. We watched a screener of his newest,
Patterns of Evidence: The Moses Controversy
, and we loved it! It's very well made, and, like the first one, it gives equal time to scholars on both sides of the issue.
The Pentateuch, the first five books of the Bible, are attributed to Moses by Scripture and by scholars writing as early as 150 BC. With the rise of modern skepticism, biblical scholars have argued that Moses couldn't have written the Pentateuch because the Hebrew alphabet wasn't invented until long after the Exodus. Egyptian hieroglyphics would not have been a practical way of writing that much information. Mahoney tracks down archeologists and linguists who make many convincing arguments that the first alphabet was [SPOILER ALERT] an early form of Hebrew, and it was invented within an 11 year window during which Joseph lived. If you follow the logic of the film, you will see that there is no reason to doubt that Moses could have written the first five books of the Bible, as Scripture says he did.
Can't wait to see it on the big screen! It will be in cinemas nationwide March 14, 16 and 19, 2019.
Click the arrow below to watch the trailer, or if you're getting this in
an email
, visit
www.Blog.RichDrama.com
.
There are still openings
for the 2018 Rocky Mountain Christian Filmmakers Camp.